WHERE EVERYBODY IS SOMEBODY
Achievements
We are proud to announce that Aston Fence has received the following awards: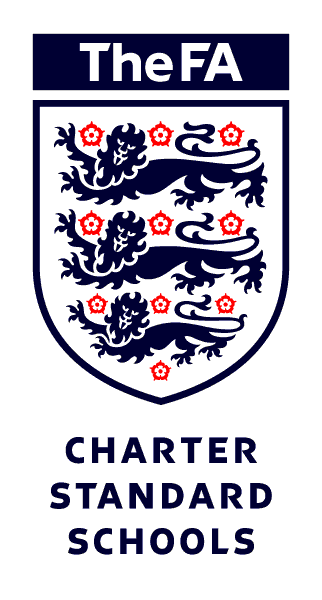 Recognition of Achieving the Football Association Charter Standard for Schools
To achieve this prestigious award we had to reach the following criteria:
High standard of teaching in P.E. identified in the Ofsted Inspection;

A member of staff with FA coaching award and provision of a broad based P.E. curriculum providing equal opportunities for girls and boys to undertake Association Football during curriculum time;

Equal access for boys and girls to participate in a minimum of 9 hours extra curricular coaching.
We achieved "Advanced Healthy School" accreditation in December 2005; proof that we have met rigorous standards expected by the Healthy Schools Initiative team. We have recently been awarded re-accreditation based on the new National Healthy Schools Programme 2013.
This award recognises the quality of achievement in Enterprise Education.
Key enterprise education themes for consideration:
Creating enterprising young people by ensuring that they can cope with current and future change

Looking towards the future needs of Rotherham

Raising pupil aspirations

Creating a positive self-image

Understanding the world of work, including the impact of business

Developing key skills including decision-making, problem solving, group work, managing their own learning, leadership

Encourage youngsters to look outside the Rotherham area

Encourage creativity and initiative

Focusing on pupil-centred and activity-based learning

Developing self-confidence and overcoming shyness
Once again, we are delighted to announce that we have been awarded Gold Standard for the School Games Mark. The School Games Mark is a government led awards scheme launched in 2012 to reward schools for their commitment to the development of competition across their school and into the community
As I am sure you are aware, we pride ourselves on the quality of P.E. which we offer to all our children and it is a great honour to achieve such fantastic recognition again.
​
In January 2017, the school has been recognised to be a Centre of Excellence for Sport by South Yorkshire Sport. An outstanding achievement and a recognition that we are all extremely proud of. The school will offer CPD and resources for other schools across Yorkshire with the aim of improving sporting opportunities for children in the region.
​
​
​
​
​